Dr. Praveen Sahave (M.S.(Shalya),P.G.D.H.A.,F.R.H.S)
Director
---
Qualification
Passed M.S.(Shalya.)Ayurveda from Govt.Ayurved college, Nagpur in 2010 fromM.U.H.S.Nashik
Passed B.AM.S.With Top Rank from S.G.A.College, Gurukunj-Mozari, Amravati in 2006.
Fellowship from Royal Health Science ,Kolkatta in2009.
P.G.D.H.A. from Medvarsity -Hyderabad in 2008.
Award Winner
"AYURVISHARAD AWARD" by Himalaya Drug company, Banglore in 2005.
"BEST AYURVEDA SURGEON OF INDIA AWARD ", Delhi
"Times Health Achiever Award", Mumbai
"Ahilya Ratna Award", Pune
"Punyashloka Ahilyadevi Holkar Vaidyakiya Puraskar", Pune
"Rajyakrushi Samajik Yuva Puraskar", Pune
"Mahamitra Puraskar" By Chief Minister Mumbai
"Brand Ambassador Of Beam In India" (Zhengzhou, China)
"India Leadership Award"
Project Done
Hospital management project for Medvarcity,Apolo Hospital,Hyderabad.
International / NationaConference
Attended conference & workshop in 2007 Udupi-Karnataka.
Paper presentation in 2'nd World Ayurveda Congress & Arogya 2006, Pune.
---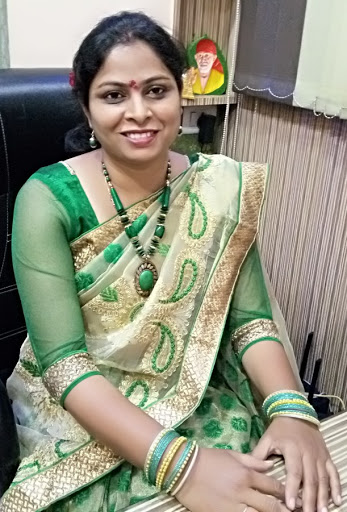 DR.PUJA P. SAHAVE (B.A.M.S.,D.P.K.)
Laser piles Specialist , Ayurveda Consultant
---
Qualification
Attended National Conferennce on Ayurveda-2013 at Nagpur
Attended workshop on Garbhasanskar -Lonawala
Passed B.A.M.S.from Govt.Ayu.College,Nagpur in 2007.
Done D.P.K.(Diploma in Panchakarma) from Jodhpur (Raj.) in 2010.
About Abhyudaya Multispeciality Hospital
Welcome to the Offical website of Abhyudaya Multispeciality Hospital. We developed this website to give information about Ayurveda, Suvarna Prashan
---
Welcome to Offical website of Abhyudaya Multispeciality Hospital. PF2-CURE™ is an anti-inflammatory formula used to treat Piles (hemorrhoids) Fissures & Fistula. This formula is also used to calm acute pain and reduce swelling. The formula is proven to penetrate into the cell membranes to provide immediate relief from Hemorrhoids. It acts directly on Varicose veins inflammation & gives immediate relief in symptoms like Bleeding, Pain, Itching, Boils, lumps, Burning sensation & Mucous discharge.Medicine is especially helpful in Ano-rectal Complications like Piles, Fissures & Fistula.Piles can be internal & external & initially can be characterized by slight pain & itching sensation while defecation, later on, it becomes worse with daily bleeding & pain along with external or internal lumps or lobules like structures.Modern Lifestyle, Junk food, Stress, improper eating habits accounted for a majority of Ano-rectal complications like Piles, Fissures & Fistula.